I've got a new story, "The March Wind," coming out in LCRW 33. Take a gander at this lovely cover by Kevin Huizenga: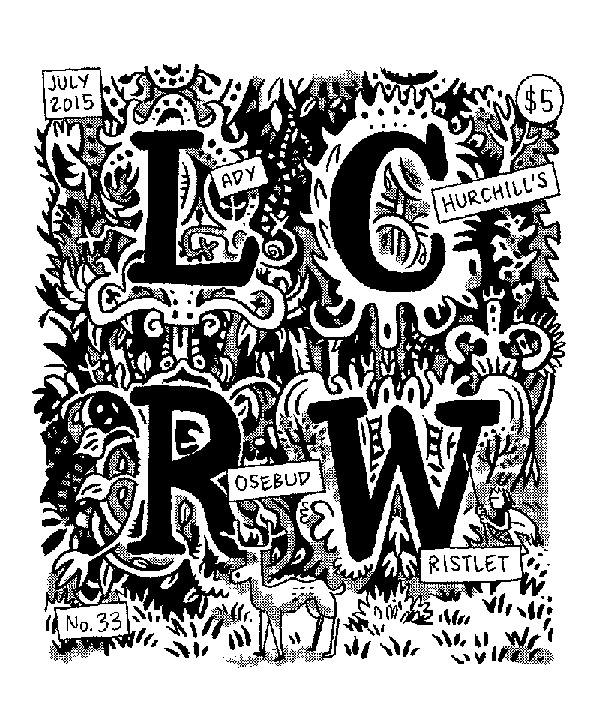 Both the story and the magazine mean a lot to me – LCRW published my very first piece of fiction exactly ten (!) years ago. And I'm excited to share pages with these folks:
fiction
Carmen Maria Machado, "I Bury Myself"
Alena McNamara, "Starling Road"
Giselle Leeb, "Ape Songs"
Michelle Vider, "For Me, Seek the Sun"
Deborah Walker, "Medea"
D. K. McCutchen, "Jellyfish Dreaming"
Sofia Samatar, "Request for an Extension on the Clarity"
M. E. Garber, "Putting Down Roots"
Eric Gregory, "The March Wind"

nonfiction
Christopher Brown, "Winter in the Feral City"
Nicole Kimberling, "Cook Like a Hobo"

poetry
Leslie Wightman, "The Sanctity of Nature"
Ingrid Steblea, "Another Afternoon in the Garden"
Kelda Crich, "Child Without Summe"
Peter Jay Shippy, "Singing Beach"

art
Kevin Huizenga
Dmitry Borshch
Steve Logan
Looks like I'll be part of a reading at Readercon in a few weeks, for anyone who will be there. Stay tuned for more details.
Near Logan Square in Chicago: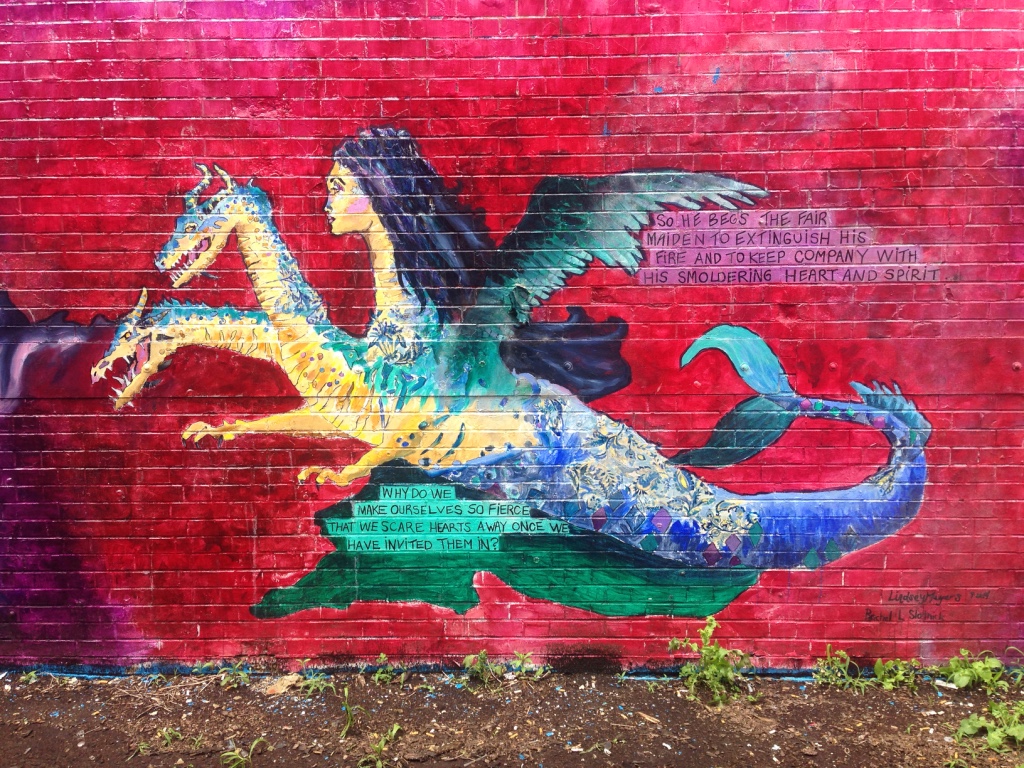 Not an exhaustive reading list or a "Best of 2014," but something in the middle: a handful of books and stories, mostly published last year, that have stuck with me.
Annihilation by Jeff Vandermeer
Hypnotic, understated ecological science fiction. The entire Southern Reach trilogy is fantastic, but the first book's complex narrator and perfectly pitched voice make it a masterpiece, and the novel tells a satisfyingly complete story on its own.
Syllabus by Lynda Barry
Lynda Barry's work is suffused with this sly wisdom and warmth that makes you feel more grounded and understanding for having read it. (I heard her speak in DC about a year ago, and she's the same way in person). Her latest book collects and expands on her beautifully illustrated syllabi for her art/writing classes at the University of Wisconsin-Madison. Worthwhile for anyone, but there's a ton to learn here if you're a teacher, artist, or writer.
How to Get Back to the Forest by Sofia Samatar
Horror stories and sleepaway camp go hand-in-hand, but this – incisive and gorgeously-written science fiction rather than outright horror – is the only one I've read that has rendered the whole concept of camp genuinely unsettling. The story sneaks up on you and then hits hard.
We Are All Completely Beside Ourselves by Karen Joy Fowler
Though nothing fundamentally speculative happens, this is science fiction in the truest sense: a novel about empathy and family-as-experiment and what it means for the people involved. Also beautiful and broad-hearted and easy to recommend to just about anyone.
The Bone Clocks by David Mitchell
Feels like David Mitchell doing Stephen King, which is not a bad thing. A little sloppy in its fantasy worldbuilding, sometimes, but compulsively readable and moving in its depiction of a life in mosaic. And there's an elegaic realism to the dystopian coda that feels urgent even if you're a little tired of post-apocalypse: this just reads like a clear-eyed picture of how a world winds down.
How to Be Happy by Eleanor Davis
A beautiful collection of comics about melancholy and contentment and family, including an incredible near-future short story, all gorgeously drawn.
Station Eleven by Emily St. John Mandel
I feel like I halfway avoided the apocalypse in my reading last year, but it kept coming up in the books I really loved. Unexpected human connections and performing Shakespeare after the fall of the modern world. Thoughtful, hopeful, and humane.
The Peripheral by William Gibson
The William Gibson novel I've been waiting for. You can't talk much about the premise without spoiling it, but: the voice is terse and quietly funny, the protagonist balances badass cool and complexity, and the setting is (partly) a tangible near-future Appalachia.
Mothers, Lock Up Your Daughters Because They are Terrifying by Alice Sola Kim
A raw, creepy, funny, moving short story that feels like a novel, with an amazing voice and immediate characters and high school dark magic rooted in loneliness. Included in Monstrous Affections, an anthology with a just ridiculously great list of contributors.
A year of corrections. Big and little, public and private. The last few days and weeks, especially, it has felt like a year of old faces and places. Folks I hadn't seen in too long, all around me and all at once, by purpose and by accident.
In the weeks and months prior, a steady rhythm of changes, many of the sort that are quiet but feel momentous. I came home to Carrboro. Saw old friends more often. Published a new story. Started a new garden and settled into familiar patterns. Every year feels like a milestone, in retrospect, but this one felt like progress.
In the new year, I hope: more old faces, and more new ones. More stories and more gardens. More corrections, more mistakes. Friends, good books, warmths. And the same for you.
Colds and travel kept us from the garden for a couple of weeks, and we were surprised to find it still going strong.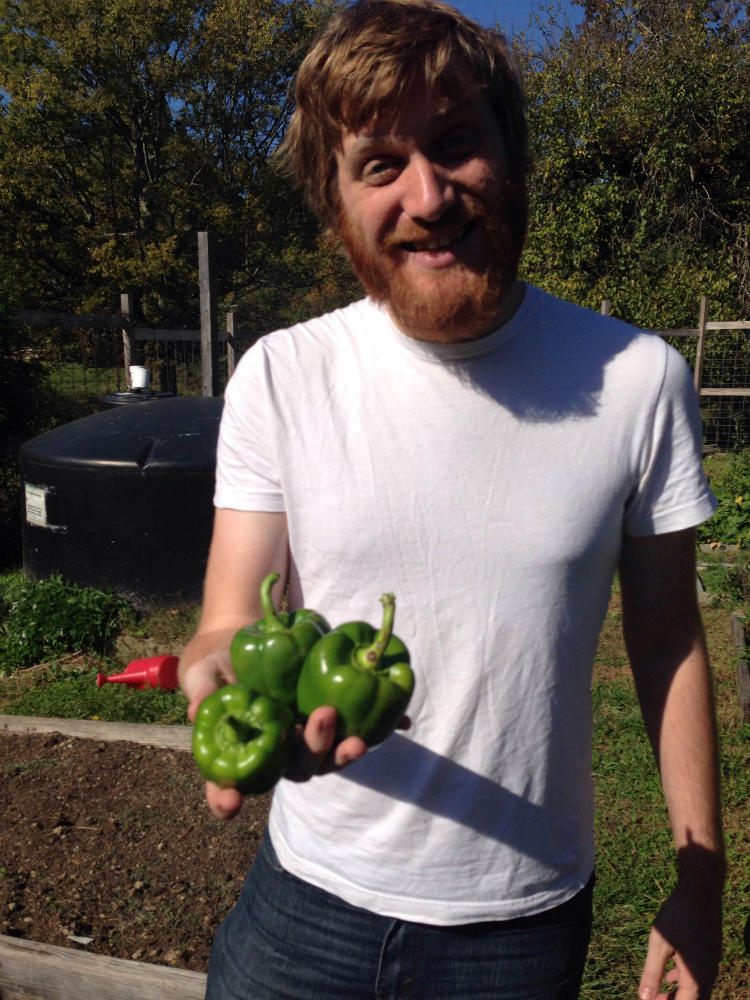 By the mid- and late season pictures, you'd think we only ever grew peppers. But we had a lot of luck with cherry tomatoes, too. The cucumbers were wiped out by these jerks, and we only ever got a few watermelons (a bad choice, we found, for a small plot: they sprawl).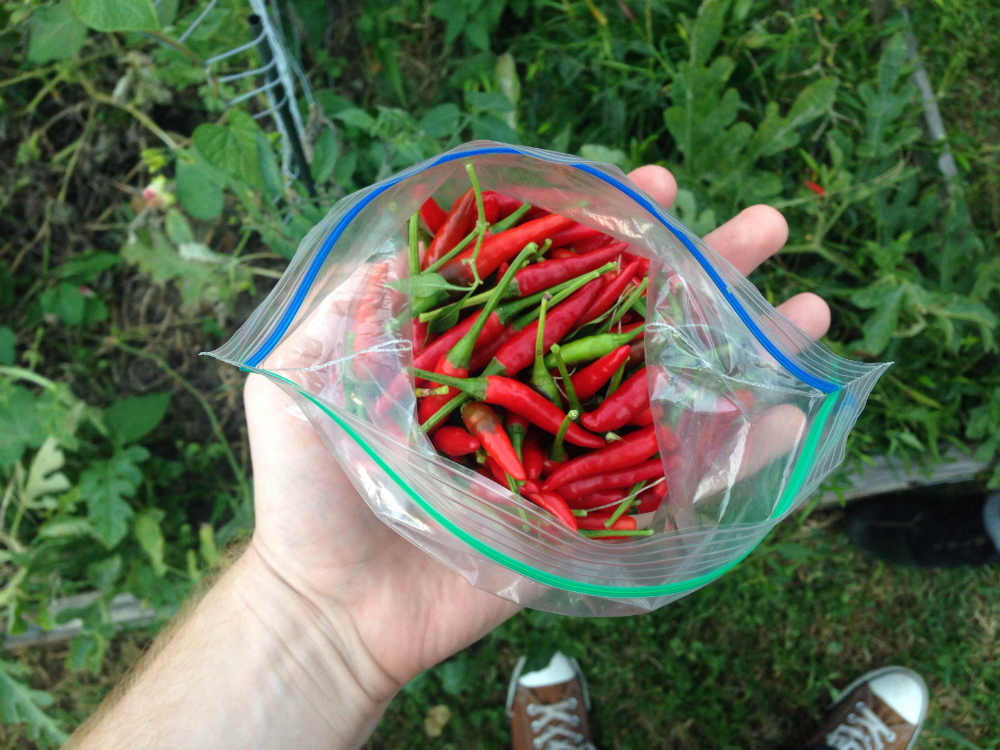 The dragon cayenne peppers seemed to love the Triangle climate, producing as quickly as we could pick them. Very spicy with a smoky flavor, delicious (and a little painful) straight from the plant. I'm still pretty green in the garden, but it was a good learning season.