Colds and travel kept us from the garden for a couple of weeks, and we were surprised to find it still going strong.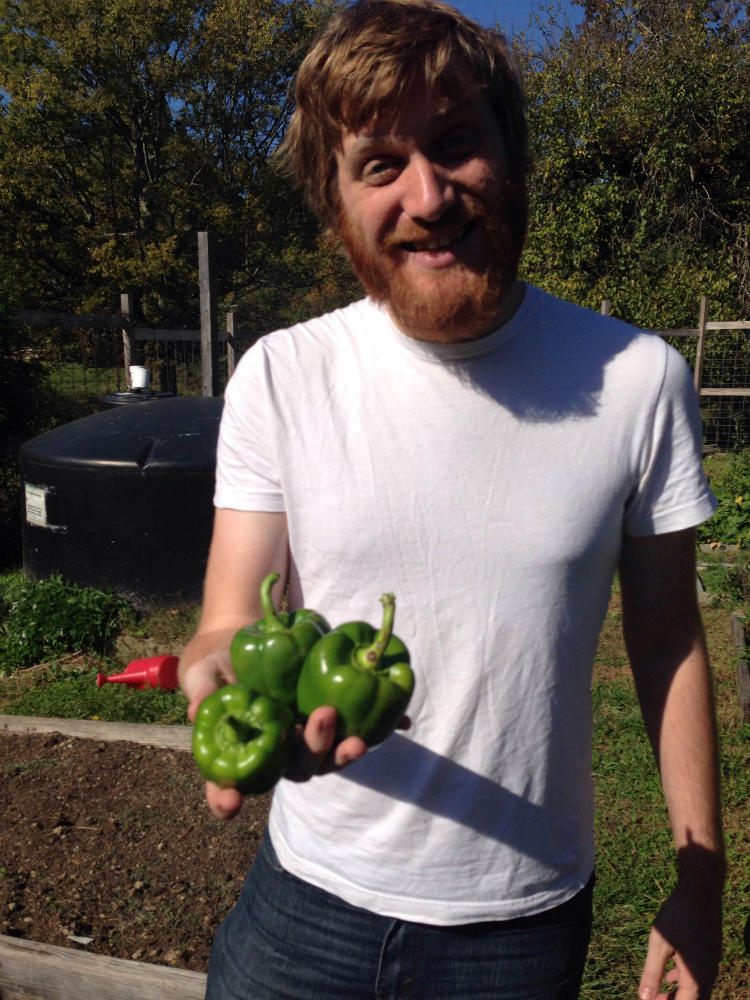 By the mid- and late season pictures, you'd think we only ever grew peppers. But we had a lot of luck with cherry tomatoes, too. The cucumbers were wiped out by these jerks, and we only ever got a few watermelons (a bad choice, we found, for a small plot: they sprawl).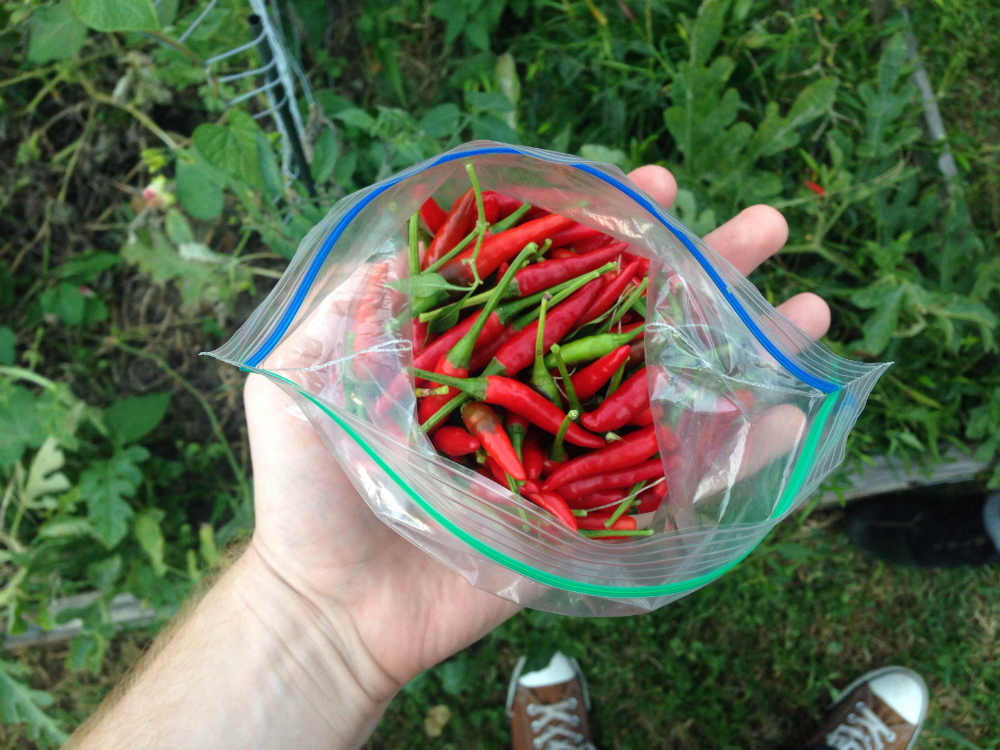 The dragon cayenne peppers seemed to love the Triangle climate, producing as quickly as we could pick them. Very spicy with a smoky flavor, delicious (and a little painful) straight from the plant. I'm still pretty green in the garden, but it was a good learning season.